Welcome to Albuquerque!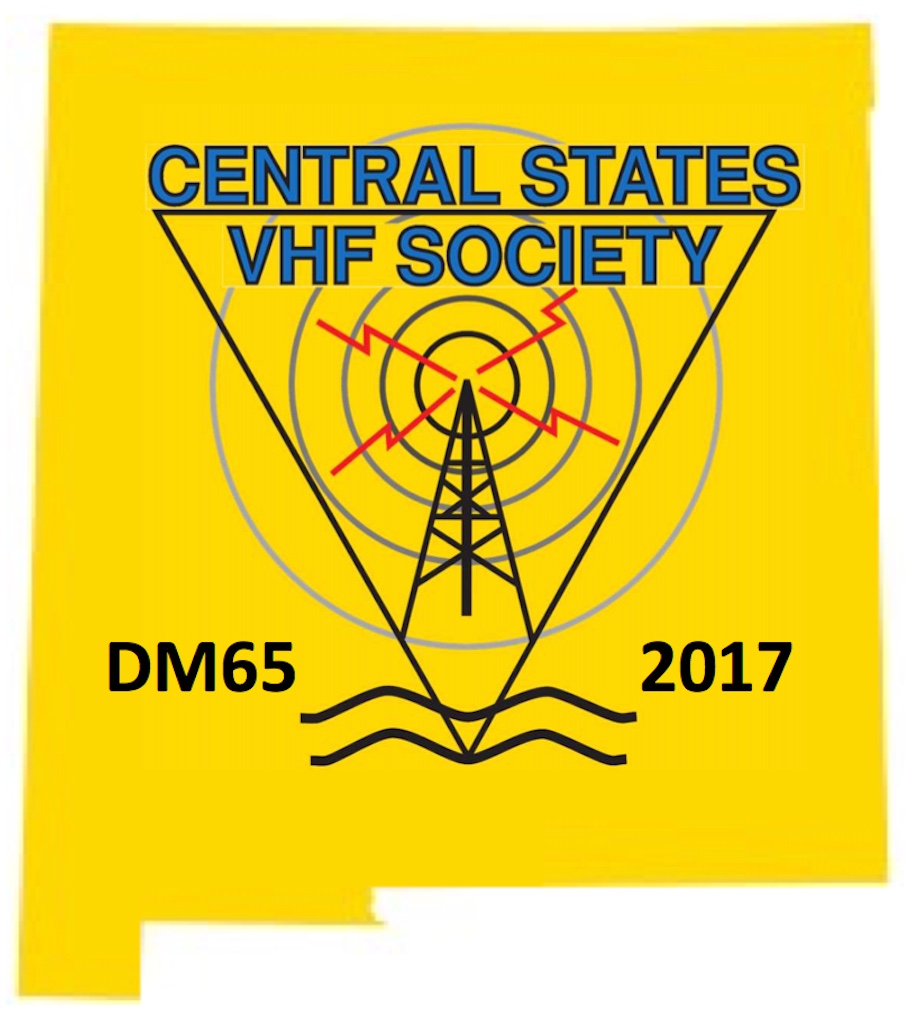 On behalf of this year's host organization, Rocky Mountain Ham Radio (RMHR), and the entire amateur radio community of New Mexico, we wish to welcome you to sunny Albuquerque, New Mexico for the 2017 Central States VHF Society Conference, to be held on July 27-30 at the Sheraton Albuquerque Airport Hotel. This year marks our Society's 51st Conference, an ARRL-sanctioned operating specialty convention.
This year's event will feature many exciting activities, including state-of-the-art technical programs, noise figure measurements, antenna range, Rover Row, Dish Bowl, VHF 101 and 102 presentation tracks for newcomers to weak signal operations, luncheons, family activities and tours, prizes, evening socials/hospitality suites, guest speakers, a VHF/UHF/Microwave swapfest, the always much anticipated grand-finale banquet, and much more.
Bring the whole family with you! Albuquerque offers a wide variety of activities for everyone to enjoy, and the Conference will be offering a unique selection of trips and tours to entertain the whole family and showcase some of the jewels that makes the Land of Enchantment so special.
We hope you, your family, and VHF/UHF/microwave friends will join us in Albuquerque this July.
73,
Brian Mileshosky N5ZGT
2017 CSVHFS Conference President & RMHR-NM President
Ed James KA8JMW
Conference Vice-President & RMHR-NM Vice-President
Phil Darling KF5LEF
Conference Treasurer & RMHR-NM Treasurer
Chris Aas NB5T
Conference Secretary & RMHR-NM Secretary